Investment team
Our Real Return strategy is managed by an experienced team with a wide range of backgrounds. Our investment team of research analysts and portfolio managers works together across regions and sectors, helping to ensure that our investment process is highly flexible. Guided by our global investment themes, we seek to identify opportunities and risks through research and debate.
20

years' average investment experience

14

years' average time at Newton
Suzanne Hutchins

Portfolio manager, Real Return team

Aron Pataki

Portfolio manager, Real Return team

Andy Warwick

Portfolio manager, Real Return team

Lars Middleton

Portfolio manager, Real Return team

Philip Shucksmith

Portfolio manager, Real Return team

Matt Brown

Portfolio manager, Real Return team

Brendan Mulhern

Global strategist, Real Return team

Catherine Doyle

Investment specialist

Chris King

Investment team support
Strategy profile
Objective

The strategy aims to achieve a rate of return in sterling terms that is equal to or above a minimum return from cash (SONIA (30-day compounded)) +4% per annum over five years before fees. In doing so, it aims to achieve a positive return on a rolling three-year basis (meaning a period of three years, no matter which day you start on). However, capital is in fact at risk and there is no guarantee that this will be achieved over that, or any, time period.

Performance benchmark

SONIA (30-day compounded) +4%*

Volatility

Expected to be between that of bonds and equities over the long term

Typical assets

Selective exposure to

Equities
Corporate bonds
Government bonds
Cash derivatives

Real estate
Commodities
Currencies
Infrastructure
Renewable energy
Other 'alternative' strategies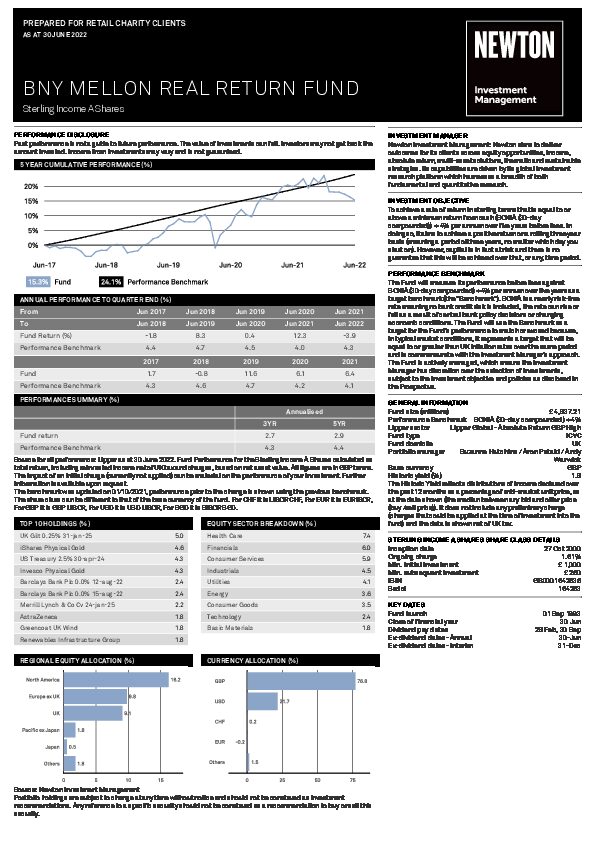 Fund factsheet
Information on performance and positioning.
---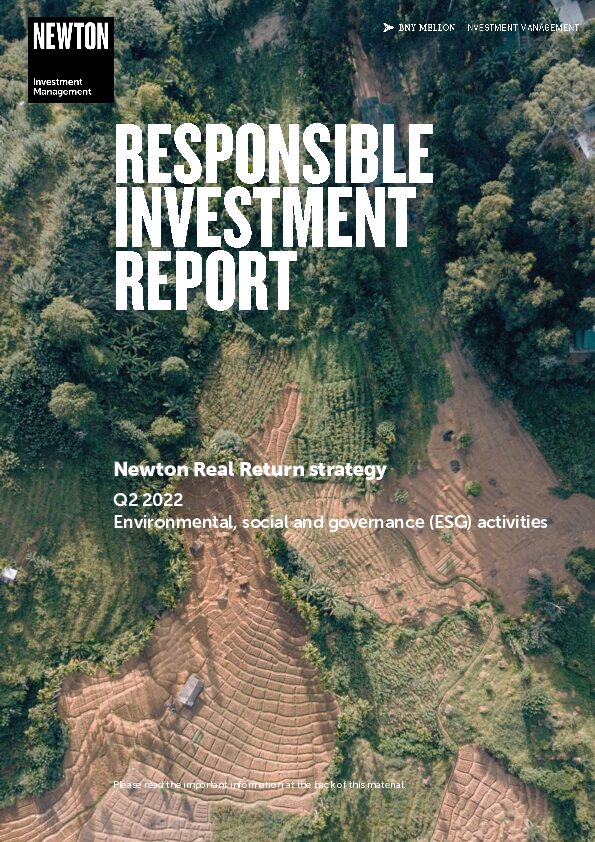 Responsible investment report
Stewardship activities (voting and engagement) for the last quarter and ESG metrics.
---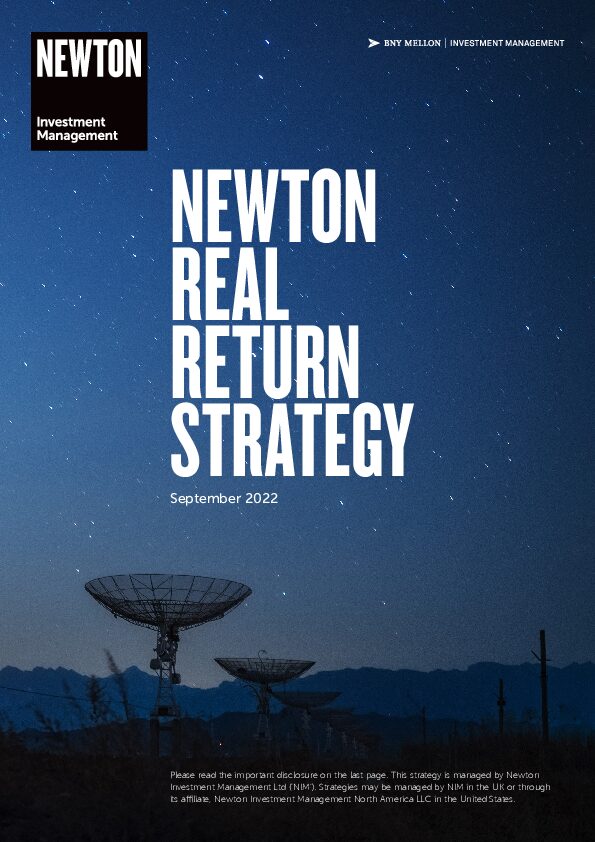 Brochure
More detail on the strategy's investment brochure
Your capital may be at risk. The value of investments and the income from them can fall as well as rise and investors may not get back the original amount invested.
ESG analysis may vary depending on the type of security, investment rationale and investment strategy. Newton does not currently view certain types of investments as presenting ESG risks, opportunities and/or issues, and believes it is not practicable to evaluate such risks, opportunities and/or issues for certain other investments. In addition, Newton will make investment decisions that are not based solely on ESG considerations. In some cases, therefore, Newton may conclude that other attributes of an investment outweigh ESG considerations when making investment decisions.