Investment team
Our Global Equity strategy is managed by a team with a wide range of backgrounds and varied experience. Our investment team of research analysts and portfolio managers works together across regions and sectors, helping to ensure that our investment process is highly flexible. Guided by our global investment themes, we seek to identify opportunities and risks through research and debate.
18

years' average investment experience

11

years' average time at Newton
Paul Markham

Head of Global Opportunities

Simon Nichols

Portfolio manager, global opportunities team

Paul Birchenough

Portfolio manager, Global Opportunities team

Ian Smith

Portfolio manager, Global Opportunities team

Aditya Shah

Portfolio analyst, Global Opportunities team

Karen Miki Behr

Portfolio manager, Global Opportunities team

Duncan Bulgin

Portfolio manager, Global Opportunities team

Jonathan Dennis

Portfolio analyst, Global Opportunities team
Strategy profile
Objective

The strategy seeks to

achieve capital growth over the long term (5 years or more).

Performance benchmark

MSCI AC World Index (NDR)

Typical number of equity holdings

50 to 80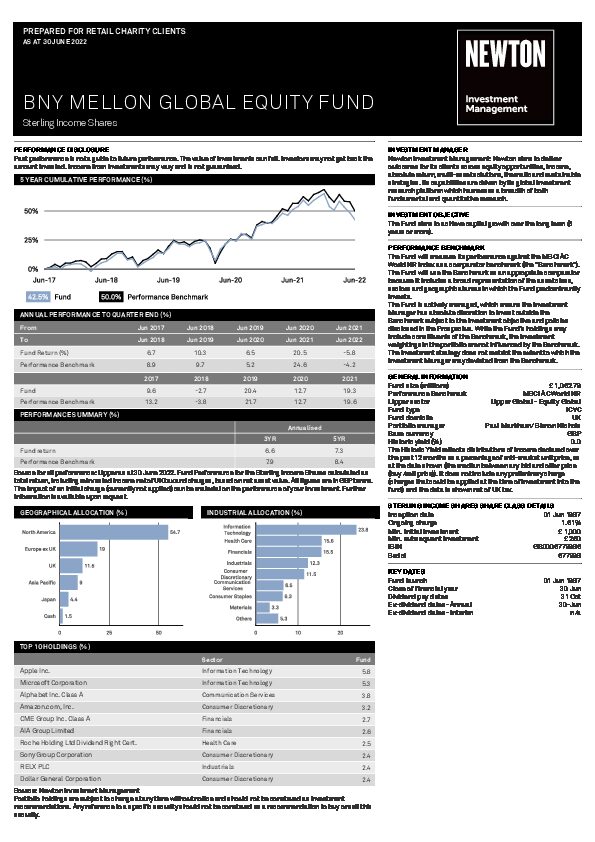 Fund factsheet
Information on performance and positioning.
---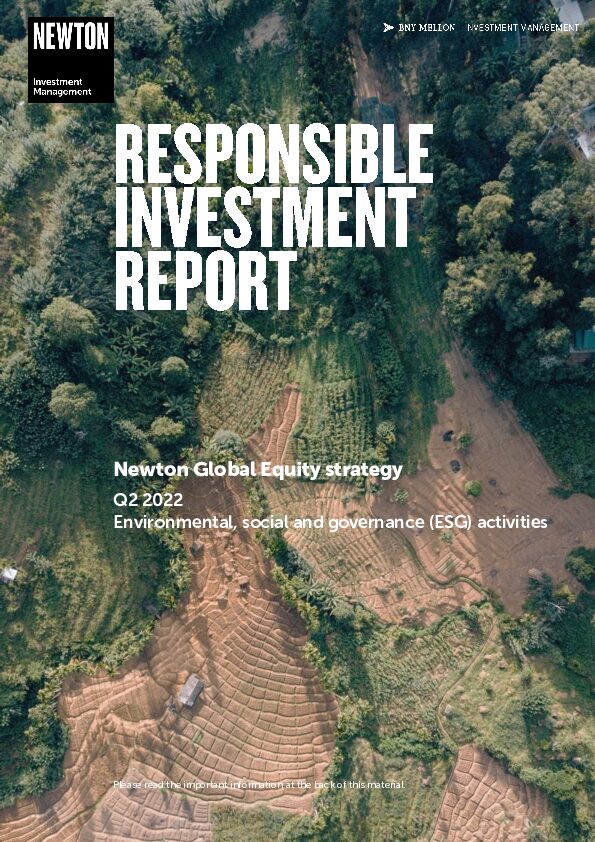 Responsible investment report
Stewardship activities (voting and engagement) for the last quarter and ESG metrics.
Your capital may be at risk. The value of investments and the income from them can fall as well as rise and investors may not get back the original amount invested.
Newton will make investment decisions that are not based solely on ESG considerations. Other attributes of an investment may outweigh ESG considerations when making investment decisions. The way that ESG considerations are assessed may vary depending on the asset class and strategy involved. The research team performs ESG quality reviews on equity securities prior to their addition to Newton's research recommended list (RRL). ESG quality reviews are not performed for all fixed income securities. The portfolio managers may purchase equity securities that are not included on the RRL and which do not have ESG quality reviews. Not all securities held by Newton's strategies have an ESG quality review completed prior to investment, although since 2020 it has been a requirement for all (single name) equity securities to have an ESG quality review before they are purchased for the first time.