Newton Investment Management Limited assesses the online retailer's working practices and outlines its engagement approach.
Amazon is the largest online retailer in the world. It is estimated that for every one dollar spent online in the US, around 37 cents goes to Amazon.1 However, many critics believe this has come at a cost – both to Amazon workers and the society at large. While Amazon's approach to tax and competition is notorious, in this case study we focus specifically on the reputational, financial and operational risk posed by Amazon's management of its low-wage workforce in its fulfilment centers.
As of September 2021, Amazon's fulfilment centers totaled over 185 globally (100+ in North America) and we estimate approximately 250,000 employees work in them. With more shoppers swapping bricks-and-mortar stores for online, warehouse jobs like the ones offered by Amazon are proliferating.
While some customers may be unaware of reports of poor worker treatment or disinterested in them, there are increasing signs from politicians and Amazon's own workforce that its current practices may be unsustainable.
Evidence of Benefit to Society: Job Creation, Wages and Benefits
Amazon is widely recognized for its customer-centric approach and is being increasingly relied upon for customers' everyday demands. It also offers a wide catalogue of products that address numerous different customer wants and needs. Amazon has been hugely successful in opening up several underserved customer segments by better understanding and predicting customer behavior and demand through the use of artificial intelligence. It has also mastered the art of speedy and large-scale deliveries, which has helped expand its reach and customer base. Since the start of the coronavirus outbreak, customers have relied increasingly on Amazon for delivery of groceries, in the US in particular, and other essential home supplies while the brick-and-mortar stores remained closed. Amazon is now an essential service for many customers.
As a high-growth company, Amazon is providing jobs in the global economy. Amazon currently employs nearly 1.3 million people worldwide, making it among the world's largest employers. Amazon added 500,000 jobs in 2020 to meet the growing demand for its marketplace and cloud computing services, which was largely fueled by the pandemic. The 500,000 people hired last year are ones whose jobs in hospitality, restaurants, travel, and other industries had been lost or furloughed.2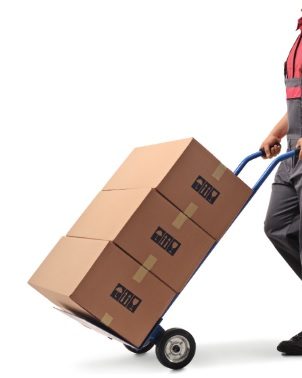 Amazon's role in job creation has been crucial to maintaining its reputation as a good corporate actor. In 2021, Just Capital, which ranks US companies via independent assessments and polling of the American people, ranked Amazon joint first overall (out of 928) and joint first within its industry (out of 48) in the category of job creation in the US, and 133rd overall and second within its industry on worker treatment.3 Similarly, the company was ranked tenth (out of 100) in the Harris Poll on corporate reputation.4 This suggests consumers either are not aware of issues in the distribution centers (despite graphic media reports), or find it more convenient to ignore them.
In terms of wages and benefits for its fulfilment-center employees, Amazon offers a starting minimum wage of US$15 per hour for all staff in the US (including agency and seasonal workers), announced in November 2018 following intense political pressure. This is significantly more than the current US Federal minimum wage of US$7.25. Full-time employees (not agency workers) also get numerous other benefits including health care, 401(k) (pension) with 50% match, up to 20 weeks' parental leave and a leave share program – although the company notes this depends on location, number of hours worked and length of employment.5
Furthermore, Amazon has pledged to upskill 100,000 US employees (one in three) for in-demand jobs by 2025, investing US$700 million to do so.6 This will take place across the company's workforce, so it is unclear how much this will affect the low-wage workforce; however, the company does note that highly skilled roles have increased over 400% within customer fulfilment.
Evidence of Cost to Society
High Subsidies and Low Wages
So how well paid are Amazon workers? Evidence suggests that Amazon's benefits are not as 'industry-leading' as the company claims.
Research from The Economist suggests that in US counties with an Amazon distribution center, the average annual wages for distribution-center workers falls.7 The Economist quotes data from the US Bureau of Labor Statistics which showed that warehouse workers in counties where Amazon operates a fulfilment center earned about US$41,000 per year, compared with US$45,000 per year in the rest of the country. This 10% difference could be explained by the staff benefits offered by the company, such as health care, share schemes and savings plans, which could make up the difference in wages. A less generous explanation is that with Amazon's dominance in many communities, as the only major employer in the area it can offer wages that are well below those of its competitors.
Furthermore, there is evidence that Amazon's low pay is a drag on the state. When work doesn't pay enough, workers have to turn to public assistance programs like Medicaid, food stamps and public housing to meet their basic needs. A study from UC Berkeley Labor Center shows that the growth in wages and benefits for most American workers has continued to stagnate, with real wages of the median American worker just 5% higher in 2013 than in 1979, while the wages of the bottom decile of earners were 5% lower in 2013 than in 1979. The research also estimated that low-wage worker use of federal benefits cost taxpayers US$152.8bn a year.8
A study by The Counter (formerly The New Food Economy) found that of the five states that responded to a freedom of information request for a list of the top employers of workers using food banks, Amazon was in the top 20 for four. Meanwhile in Arizona, one in three Amazon employees relies on food banks.9 With Amazon already receiving substantial amounts in state subsidies (estimated at US$1.2bn so far), critics claim the American people are financing Amazon's pursuit of an e-commerce monopoly.
Added to this, research from the independent, non-profit Economic Policy Institute in the US questions the commonly held idea that Amazon is a job creator and that luring Amazon fulfilment centers is positive for economic growth for states.10 Its study shows that when Amazon opens a new fulfilment center, the host county gains around 30% more warehousing and storage jobs, but no new net jobs overall as these new jobs are offset by job losses in other industries. The research concludes that investment in public services would be more effective than providing tax incentives to Amazon.
It should be acknowledged that the studies mentioned above are backward-looking and do not account for Amazon's increase in its minimum wage at the end of 2018.
Cost to Workers
There is a substantial amount of evidence11 that Amazon's working conditions are in clear violation of international labor laws. According to some reports, workers are required to pick 400 items an hour – that's one item every seven seconds. Employees who can't keep up (25% of employees according to one first-hand account) are said to be severely reprimanded. This causes cases of physical and psychological harm, which brings an indirect health-care cost to the state. Amazon too pays a price for this intense work, with turnover said to range from 2-3% a week, or over 106% a year.12
To protest against working conditions, a number of workers at one of Amazon's fulfilment centers in Minnesota went on strike during one of the company's flagship shopping events in 2019, supported by some leading politicians and workers' rights groups. Amazon has taken a strong anti-union stance in the US, with leading Democratic politicians Bernie Sanders and Elizabeth Warren criticizing the company specifically on this subject. Strikes by Amazon workers have also been witnessed in Germany, Italy, Poland and Spain. Amid the Covid-19 pandemic, Amazon also faced criticisms over alleged inadequate safety measures followed at its warehouses.13 What we find more concerning is that there have also been reports that Amazon had fired a New York warehouse worker who had organized a protest over the inadequate safety precautions at the local warehouse.14
In the past, Amazon repeatedly claimed that it "does not recognize" such allegations around treatment of workers, but the frequency with which they appear suggest that this issue is systemic. More recently, Amazon founder Jeff Bezos acknowledged the "need to do better".15 In his annual shareholder letter released in April this year, Bezos said "It's clear to me that we need a better vision for how we create value for employees – a vision for their success."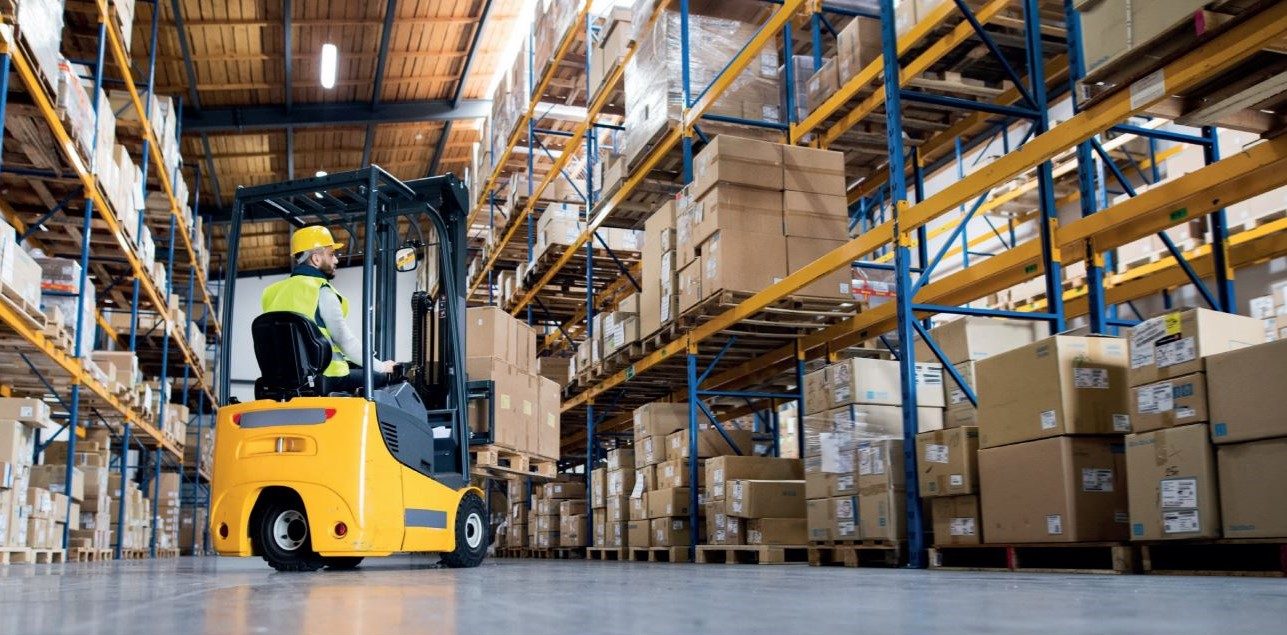 Our Engagement with Amazon
Newton Investment Management Limited undertook its initial ESG quality review of Amazon in December 2016, which highlighted our concerns around the company's treatment of labor, its relations with unions, and a poor working culture.
In July 2019 we sent a letter encouraging Amazon to respond to the Workforce Disclosure Initiative (WDI). Newton is a signatory of the WDI, which is a global program to address the lack of transparency around workforce policies and practices in companies' direct operations and supply chains. By providing comprehensive, standardized data, the initiative aims to give investors additional tools to assess how companies value their workers.
In November 2019 we had our first engagement meeting with Amazon, at which we covered the topic of labor management, and again emphasized the importance of better disclosure. We discussed innovations the company had made in terms of means by which employees could provide feedback to the company and program to retrain and re-skill workers, and encouraged the company to make these more well known.
We have also engaged with the company on a variety of other topics. We have repeatedly voted against executive officers' compensation and members of the remuneration committee given the lack of disclosure on what drives the size of the equity awards, and the fact that the vesting is driven purely by time, rather than by performance measures. The lack of specifics about what accomplishments have led to the awards makes it difficult for shareholders to link performance to reward. Analysis of executive remuneration practices can provide important insights into how executives are incentivized. Without adequate disclosures, it is difficult for investors to understand whether pay is sufficiently linked to performance, as well as how executives are motivated.
In addition, we have supported shareholder proposals which would require an independent chair on the board. As is common for US companies, the CEO/chair role at Amazon was for a long time combined, but recently it got split with Jeff Bezos becoming the executive chair. We have supported shareholder proposals requiring an independent board chair because we believe an independent chair, having a more objective view of the company's strategy, would better lead the board in providing effective challenge to management.
At Amazon's 2021 AGM, we also backed all 11 shareholder resolutions that requested actions and/or improved disclosures on a variety of ESG issues, such as the gender pay gap, impacts of plastic packaging, civil and human rights, and anti-competitive practices.
Recently, we have also updated our ESG quality review for the company which continues to highlight our concerns around Amazon's human capital practices, besides a few other environmental and governance-related concerns. On a positive side, we have noted several efforts by Amazon to decarbonize its operations, such as investments in renewable energy, reforestation projects and climate mitigation technologies. On the social front, besides the efforts to address concerns around wages and working conditions, we also appreciate Amazon's performance on diversity and its commitment to ensure freedom of association and collective bargaining.
We are encouraged that Amazon has been ready to listen to our views and concerns and will continue to engage with the purpose with which we seek to address all ESG issues. This includes our ongoing collaborative engagements as part of the WDI, with the aim of driving enhanced transparency regarding workforce management.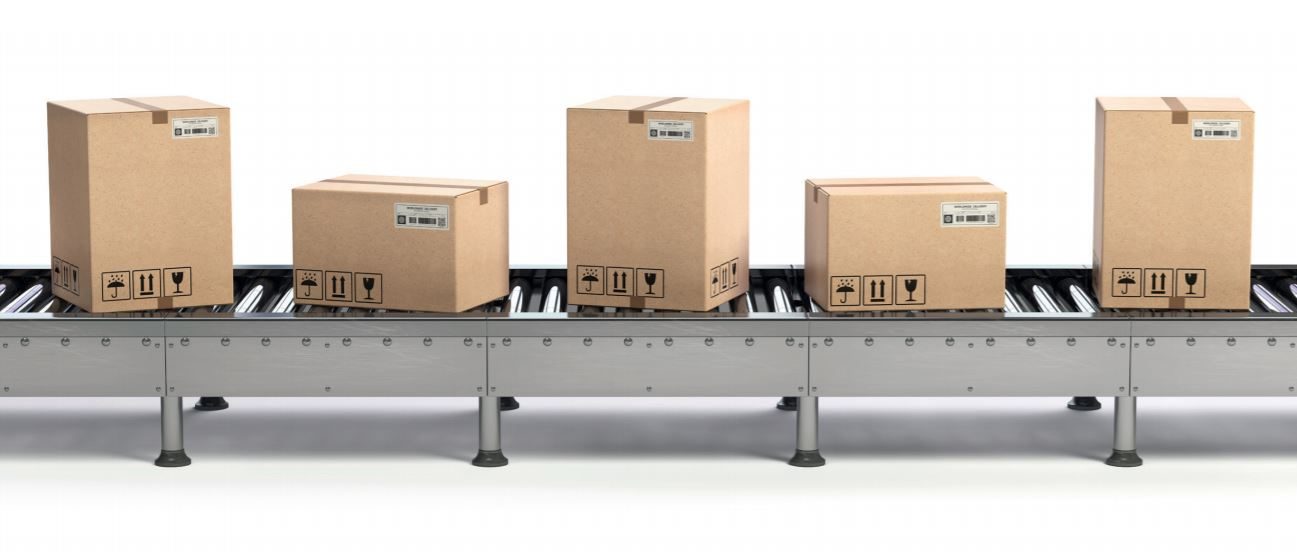 1 Why does Amazon dominate e-commerce?, Digital Commerce 360 (https://www.digitalcommerce360.com/2019/09/10/what-enables-amazon-to-dominateecommerce/), September 10, 2019
2 Amazon 2020 Sustainability Report (https://sustainability.aboutamazon.com/pdfBuilderDownload?name=amazon-sustainability-2020-report), accessed September 30, 2020
3 Just Capital (https://justcapital.com/companies/amazon-com-inc), accessed September 30, 2020
4 The Harris Poll – 2021 Corporate Reputation Rankings (https://theharrispoll.com/wp-content/uploads/2021/05/Axios-Harris-Poll-100-2021-Report.pdf), accessed September 30, 2020
5 Compensation and benefits, Amazon corporate website (https://www.aboutamazon.com/amazon-fulfillment/working-here/compensation-and-benefits), accessed September 30, 2020
6 Upskilling 2025, Amazon corporate website (https://www.aboutamazon.com/working-at-amazon/upskilling-2025), accessed September 30, 2020
7 What Amazon does to wages, The Economist (https://www.economist.com/united-states/2018/01/20/what-amazon-does-to-wages), January 20, 2018
8 The High Public Cost of Low Wages, UC Berkeley Labor Center (https://laborcenter.berkeley.edu/the-high-public-cost-of-low-wages/), April 13, 2015
9 Amazon gets huge subsidies to provide good jobs—but it's a top employer of SNAP recipients in at least five states, The Counter (http://thecounterorg.wpengine.com/amazon-snap-employees-five-states/), April 19, 2018
10 Unfulfilled promises: Amazon fulfillment centers do not generate broad-based employment growth, Economic Policy Institute (https://www.epi.org/publication/unfulfilled-promises-amazon-warehouses-do-not-generate-broad-based-employment-growth/), February 1, 2018
11 What's wrong with Amazon?, US Retail, Wholesale and Department Store Union (https://www.rwdsu.info/new_report_what_s_wrong_with_amazon), November 28, 2018
12 The Amazon Prime Day strike shows how to take on Amazon – and win, The Guardian (https://www.theguardian.com/commentisfree/2019/jul/16/amazon-employeesin-minneapolis-are-fighting-for-better-conditions-and-its-working), July 16, 2019
13 Why Amazon's Covid-19 response has been criticized more than Chinese rivals Alibaba and JD.com, CNBC (https://www.cnbc.com/2020/06/25/amazons-covid-19-response-criticized-alibaba-jd.html), June 25, 2020
14 Coronavirus: Amazon workers strike over virus protection, BBC (https://www.bbc.com/news/business-52096273), March 31, 2020
15 Bezos defends Amazon worker treatment but acknowledges 'need to do better', Fortune (https://fortune.com/2021/04/15/jeff-bezos-amazon-workers-union-election-bessemer-alabama/), April 15, 2021
Your capital may be at risk. The value of investments and the income from them can fall as well as rise and investors may not get back the original amount invested.
Important Information
This is a financial promotion. This document is for institutional investors only. Material in this publication is for general information only. The opinions expressed in this document are those of Newton and should not be construed as investment advice or recommendations for any purchase or sale of any specific security or commodity. Any reference to a specific country or sector should not be construed as a recommendation to buy or sell this country or sector. Please note that strategy holdings and positioning are subject to change without notice. The securities shown are accurate as of September 30, 2021 and were selected based on being top-ten holdings in one or more of our investment strategies. The specific securities identified are not representative of all of the securities purchased, sold or recommended for advisory clients, and actual holdings may vary by client. It should not be assumed that an investment in the securities identified was or will be profitable. Newton manages a variety of investment strategies. Whether and how ESG considerations are assessed or integrated into Newton's strategies depends on the asset classes and/or the particular strategy involved, as well as the research and investment approach of each Newton firm. ESG may not be considered for each individual investment and, where ESG is considered, other attributes of an investment may outweigh ESG considerations when making investment decisions. Newton research performs ESG quality reviews on equity securities prior to their addition to Newton's research recommended list (RRL). ESG quality reviews are not performed for all fixed-income securities. The portfolio managers may purchase equity securities that are not included on the RRL and which do not have ESG quality reviews.
Issued by Newton Investment Management Limited, The Bank of New York Mellon Centre, 160 Queen Victoria Street, London, EC4V 4LA. Registered in England No. 01371973. Newton Investment Management Limited is authorized and regulated by the Financial Conduct Authority, 12 Endeavour Square, London, E20 1JN. 'Newton Investment Management Group' is used to collectively describe a group of affiliated companies that provide investment advisory services under the brand name 'Newton' or 'Newton Investment Management'. Investment advisory services are provided in the United Kingdom by Newton Investment Management Limited (NIM) and in the United States by Newton Investment Management North America LLC (NIMNA). Both firms are indirect subsidiaries of The Bank of New York Mellon Corporation ('BNY Mellon'). Newton Investment Management Limited is registered with the SEC as an investment adviser under the Investment Advisers Act of 1940. Newton Investment Management Limited's investment business is described in Form ADV, Part 1 and 2, which can be obtained from the SEC.gov website or obtained upon request.
Personnel of certain of our BNY Mellon affiliates may act as: (i) registered representatives of BNY Mellon Securities Corporation (in its capacity as a registered broker-dealer) to offer securities, (ii) officers of the Bank of New York Mellon (a New York chartered bank) to offer bank-maintained collective investment funds, and (iii) Associated Persons of BNY Mellon Securities Corporation (in its capacity as a registered investment adviser) to offer separately managed accounts managed by BNY Mellon Investment Management firms, including Newton.
Certain information contained herein is based on outside sources believed to be reliable, but their accuracy is not guaranteed. Unless you are notified to the contrary, the products and services mentioned are not insured by the FDIC (or by any governmental entity) and are not guaranteed by or obligations of The Bank of New York or any of its affiliates. The Bank of New York assumes no responsibility for the accuracy or completeness of the above data and disclaims all expressed or implied warranties in connection therewith. © 2020 The Bank of New York Company, Inc. All rights reserved.
In Canada, Newton Investment Management Limited is availing itself of the International Adviser Exemption (IAE) in the following Provinces: Alberta, British Columbia, Ontario and Quebec and the foreign commodity trading advisor exemption in Ontario. The IAE is in compliance with National Instrument 31-103, Registration Requirements, Exemptions and Ongoing Registrant Obligations.