Our Beliefs
We believe that, as stewards of our clients' assets, we want to be as open and transparent with our investors as we would like our investee companies to be with us.

We state our responsible investment beliefs in our responsible investment policies and principles document, and publicly disclose all our responsible investment activities in a quarterly report.

Additionally, we have a range of sustainable strategies which aim to achieve their objectives through investing for the long term in securities of companies that demonstrate attractive investment attributes and sustainable business practices and have no material unresolvable ESG issues.

Our sustainable strategies adopt the fundamental principles captured by our integrated ESG approach, and amplify the responsible investment requirements. Importantly, we seek and support those companies that are making the positive transition to more sustainable activities.

Our commitment to being a responsible active asset management firm is reflected in the consistently high marks we have received in our UN Principles for Responsible Investment (PRI) annual assessment report, with the top A+ rating for investment strategy and governance in 2018.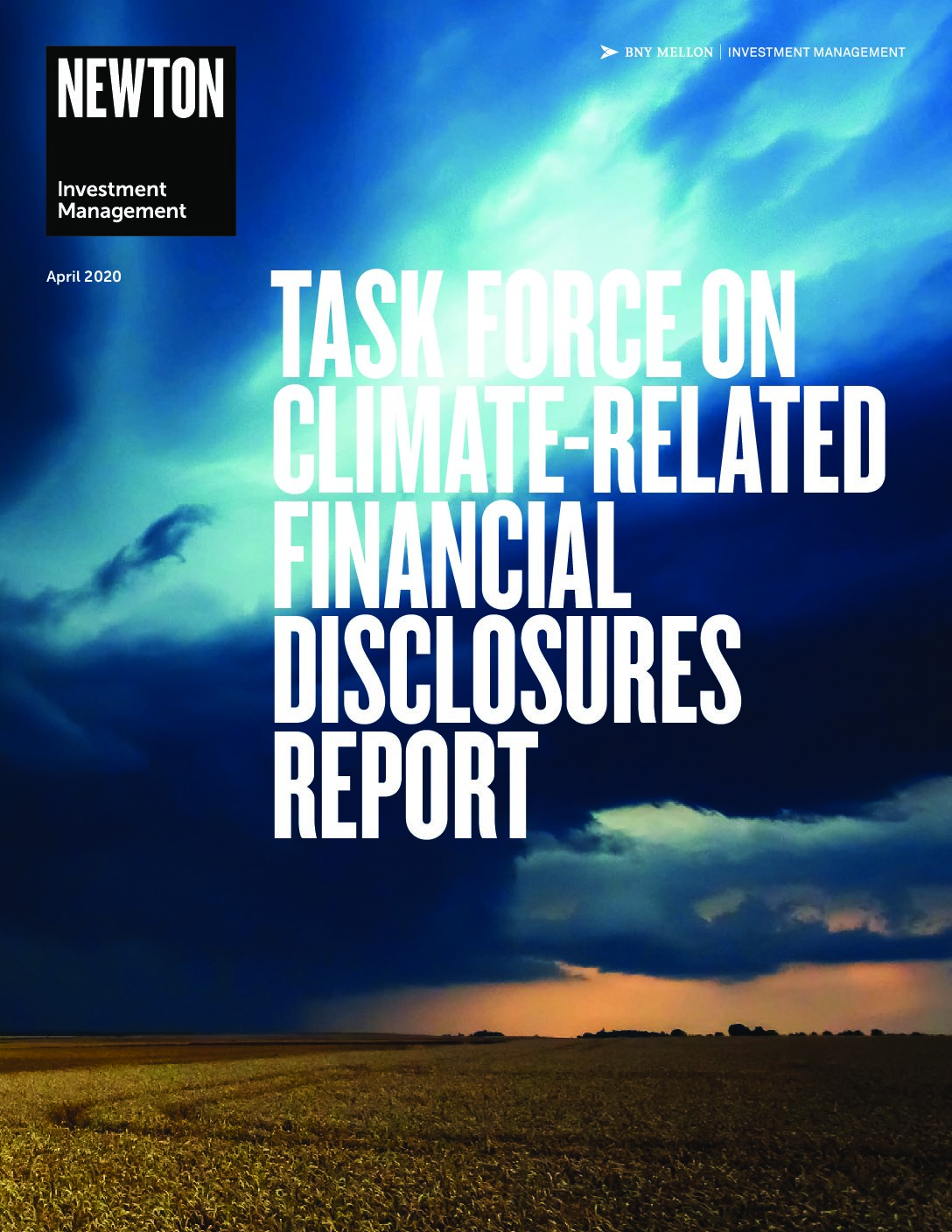 Task Force on Climate-Related Financial Disclosures (TCFD) Report
---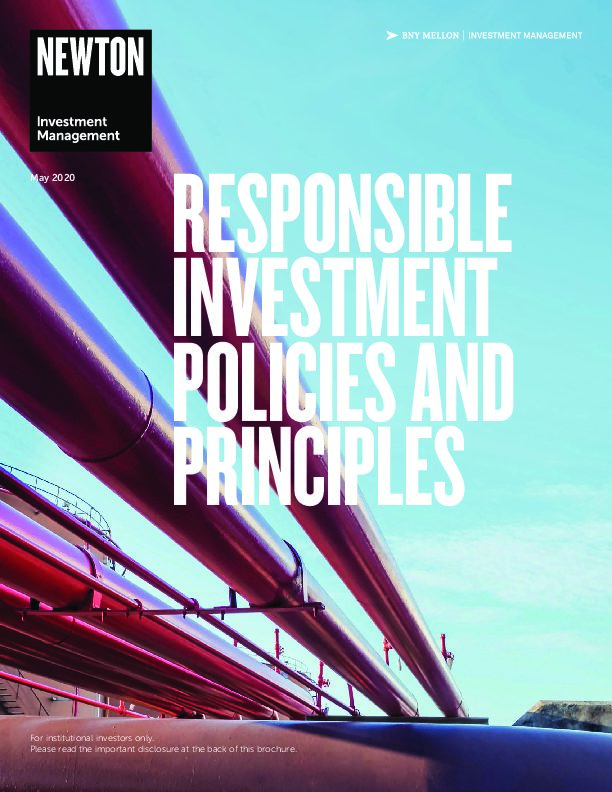 Newton Responsible Investment Policies and Principles
Adding Value

We aim to optimize performance returns for our clients by investing in well-managed companies. Intrinsic to the understanding of the potential of an investment is an appreciation of the quality of the company's management, its structure, the appropriateness of its internal controls, and the assurance that ESG issues are managed to the benefit of long-term investor value.
An Active, Integrated Approach

Our responsible investment process includes identifying the ESG risks and opportunities faced by a company and ensuring that these challenges are well managed within the company's business strategy.

We continue to try to protect and enhance the value of our clients' holdings throughout the life of an investment. Active engagement with companies enables us to monitor trading, strategy, changes in management processes, remuneration, and social and environmental issues. We have a rigorous approach to ESG and proxy voting, and take our stewardship responsibilities to our clients very seriously.

Active Engagement In Policy & Regulation

We take an active role in the policy and regulation landscape, and we have board positions on, or membership of, a wide range of key regulatory and advisory bodies and networks.

These include: Principles for Responsible Investment (PRI), Council of Institutional Investors, International Corporate Governance Network, Pensions and Lifetime Savings Association (PLSA) Stewardship Advisory Group, and the 30% Club Investor Group.

Responsible Investment Team
Our responsible investment team is part of our global research team and an integral part of the investment process. The team exercises voting rights and conducts proprietary ESG quality reviews of individual companies that are being considered for investment. It also conducts research on ESG issues and undertakes engagement.
Andrew Parry

Head of sustainable investment

Ian Burger

Head of responsible investment

Lloyd McAllister

Responsible investment analyst

Rebecca White

Responsible investment analyst