Exploring Our Thematic Approach
At Newton, we believe there are certain key factors that will be instrumental in shaping the investment landscape over the coming years.

As investors, it is our job to cut through the noise and make sure that we spend our time focusing on these factors, as we believe this puts us in the best position to identify opportunities and manage risks.

We capture these ideas in a number of investment themes, which are then used by our strategies to inform stock selection.
Which Themes Have We Chosen?
We use nine core themes: net effects, smart revolution, Earth matters, financialization, state intervention, China influence, consumer power, population dynamics and healthy demand. We see these themes, which include the disruption from technological change, the increasing power of consumers, the impact of climate change, and the influence of China, as indicative of long-term, structural trends that are likely to persist for some time.
Why Do Themes Matter?
In seeking to decipher opportunities from risks, investors have a very large universe to look at, and it is unrealistic for an investment manager to analyze the whole of it (and the almost infinite influences upon it). It is easy to get distracted by short-term noise, worrying about what the market will do week to week, or even day to day.
Instead, we want to consider the trends that will shape the world of investment, and avoid being distracted by market noise. Our themes are therefore intended to provide perspective and allow our global research analysts and portfolio managers to focus their time on the areas of greatest importance. They:

•   represent the first stages of idea generation and risk management
•   identify drivers of long-term, structural change
•   provide a dynamic framework for investment thinking
•   afford a longer-term global perspective on a volatile world

How Do We Use Themes?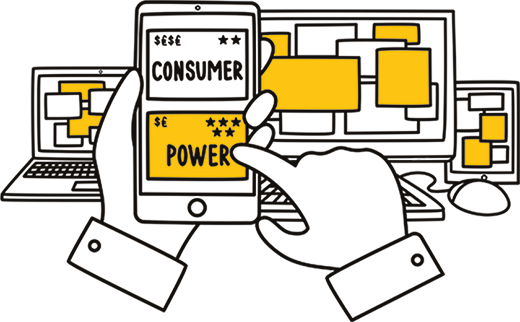 Themes are used throughout our investment process, facilitating both our top-down and bottom-up idea-generation process. From initial, high-level research prioritization to portfolio construction, themes play an essential part in helping to shape our investment outlook and positioning. Employing themes in our investment process not only alerts us to potential opportunities, but also serves to highlight possible risks.
Our Nine Core Themes
To find out more about each theme in detail, and the ideas within these core themes that we are currently focusing on, please click on the icons below.
Transcript
How do we describe ourselves at Newton?

We're global investors. We think globally. Every time we consider a security or look at an industry or country, it's in the context of what's happening across the world. Because we believe nothing occurs in isolation.

And we invest globally across asset classes because we see potential all over the investable universe,

What sets us apart is our collaboration, the way our single investment team is integrated.

Guided by our global investment themes, together the team researches and debates to identify opportunities and risks.

The themes are our interpretation of the forces driving long-term change in the world. They help us shut out the distraction of short-term 'noise'.

At any given time, we may be looking at topics varying from artificial intelligence to crop protection, from driverless cars to Chinese debt.

We believe that responsible investing is integral to meeting the long-term goals of our clients. So when we look at any business, we consider many elements: not just its thematic attractions, but its fundamental qualities and environmental, social and governance risks. It's a holistic investment approach.

And that's why, when we look at themes, we bring together generalists and specialists from across the firm – all working under one roof, interacting and generating ideas, with a single focus – successful investment. It's as much about avoiding the losers as picking the winners.

And as the world evolves, so do our themes. They're not predictions; they're a dynamic framework intended to help us navigate the investment landscape for our clients.
Your capital may be at risk. The value of investments and the income from them can fall as well as rise and investors may not get back the original amount invested.