What's next for China?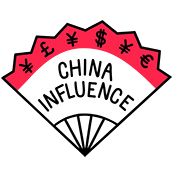 China's increasing importance in the global economy has been accompanied by its rising influence and assertiveness in regional politics in a clear challenge to US hegemony. This is likely to see mounting political tensions between China and both regional and global powers, making it one of the key considerations in current geopolitics, and absolutely vital for investors to understand. The influence of China on the global economic and capital-market outlook is far greater today than in the past, though there is plenty of scope for China to command even more sway on the global stage, with the 'One Belt One Road' and 'Made in China 2025' initiatives making clear that China is only at the start of its campaign for global dominance.
A balancing act?
China's increased economic influence is evident in the country's consumption share of a range of commodities, the increasing impact of Chinese political views, and the competitive threat from Chinese businesses. The robust growth rebound through the global downturn was supported by a state-inspired credit expansion of unprecedented scale, making the economy more risky. The ability of the economy to move safely to a consumption-driven growth model is of great global significance. Rebalancing will not be easy, but is likely to present attractive investment opportunities as well as pitfalls.
Brace for impact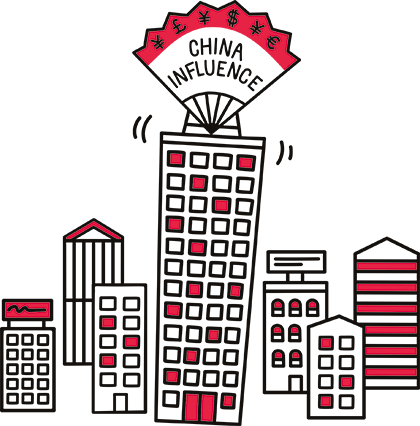 China's unprecedented credit inflation has left the country's economy highly leveraged and poses a clear risk to both domestic and global financial stability. In many ways, China's financial system today is more complex and opaque than the balance sheets that constituted the US sub-prime mortgage crisis and led to the 2007-8 global financial crash. For these reasons alone, China is worth paying attention to.
China has a key role to play in the changing global population dynamics, with its rapidly expanding middle class and the world's largest population. China will also be critical in achieving any kind of meaningful global climate action, and will influence the behaviour of consumers around the world. For us, China is one of the most important economic forces in the world today, making it essential that we incorporate all we know about this powerhouse into our investment decisions.
Transcript
The influence of China on the world has grown exponentially but its economy looks increasingly risky. 'China influence' looks at how the country's development affects the investment outlook beyond its borders.*

* Compared to more established economies, the value of investments in emerging markets may be subject to greater volatility owing to differences in generally accepted accounting principles or from economic or political instability or less developed market practices.
Meet the team
We have a research group for each theme, made up of analysts, portfolio managers and other members of the investment team, that collaborate on new thematic ideas and analysis. Here are the co-leaders in the China influence theme group.
Trevor Holder

Portfolio manager, fixed income

Brendan Mulhern

Global strategist, Real Return team
Of course, our themes don't exist in a vacuum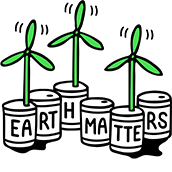 As one of the planet's biggest polluters, China represents an important piece of the green transition.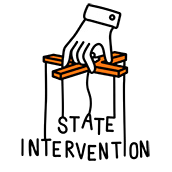 Given the key role China's government plays in its economy, understanding what state intervention means in China is crucial.
Your capital may be at risk. The value of investments and the income from them can fall as well as rise and investors may not get back the original amount invested.