Our philosophy and process
The strategy is conviction-based, with no regional or sector constraints. A constantly evolving and forward-looking approach seeks to anticipate change, manage risk, and identify opportunities.
ESG considerations are integrated throughout the research process and via proprietary quality reviews, to ensure that any material issues are captured.
Smart revolution
Machines and networks are becoming more intelligent. This is disrupting the labour market, as machines increasingly replace humans in the workplace. 'Smart revolution' considers the implications commercially, socially and politically.
Net effects
The world has made the transition from connecting places to connecting people to connecting devices. The rapid rise in the 'internet of things' is transforming lifestyles and business. This creates winners and losers – our 'net effects' theme seeks to identify them.
China influence
The influence of China on the world has grown exponentially but its economy looks increasingly risky. 'China influence' looks at how the country's development affects the investment outlook beyond its borders.1
1 Compared to more established economies, the value of investments in emerging markets may be subject to greater volatility owing to differences in generally accepted accounting principles or from economic or political instability or less developed market practices.
Financialisation
Cheap money has caused rapid growth in a sector already supported by deregulation. 'Financialisation' investigates the implications of finance dominating economic activity, instead of serving it.
Investment team
Our Global Equity strategy is managed by a team with a wide range of backgrounds and varied experience. Our global sector analysts and investment managers are located on a single floor in London, which helps to ensure that the investment process is flexible and opportunistic. Guided by our global investment themes, the team works together to identify opportunities and risks through research and debate.
21

years' average investment experience

17

years' average time at Newton
Jeff Munroe

Investment leader, global equities

Paul Markham

Portfolio manager, global equities

Charles French

Head of Equity Opportunities

Yuko Takano

Portfolio manager, global equities

Ben Smith

Portfolio manager, UK equities

Robert Marshall-Lee

Investment leader, emerging and Asian equities

Simon Nichols

Portfolio manager, UK equities

Sophia Whitbread

Portfolio manager, emerging and Asian equities
Strategy profile
Objective

To achieve long-term capital growth from a portfolio of global securities.

Comparative index

MSCI AC World Index (NDR)

Performance aim

To outperform the comparative index by 2% per annum

Typical number of equity holdings

50 to 80



Strategy size

£4.1bn (as at 30 June 2020)

Strategy inception:

Composite inception: 1 April 1995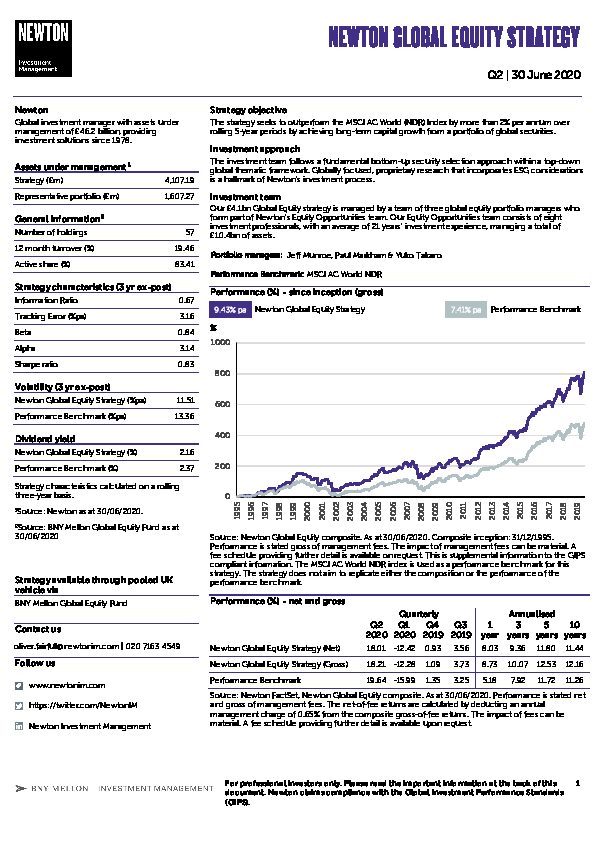 Strategy factsheet
Performance and commentary for the last quarter.
---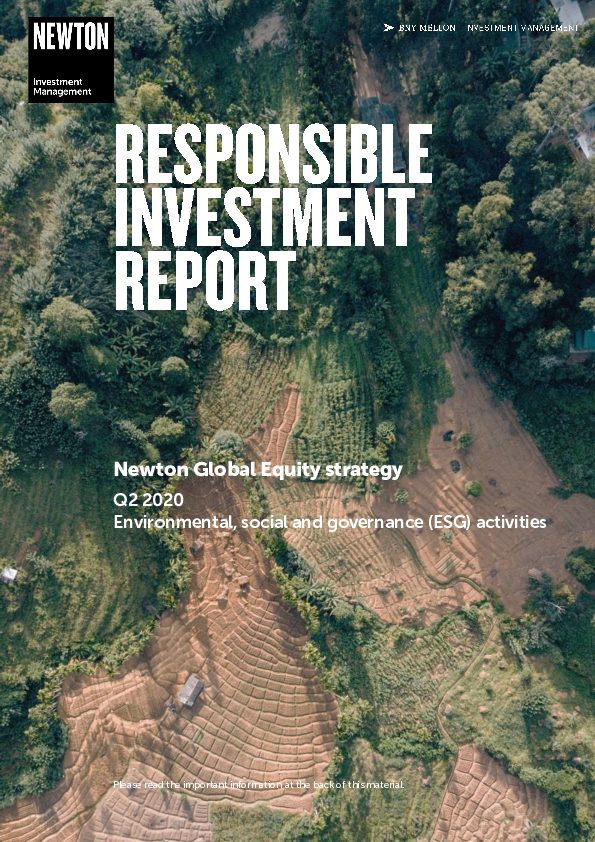 Responsible investment report
Stewardship activities (voting and engagement) for the last quarter and ESG metrics.
---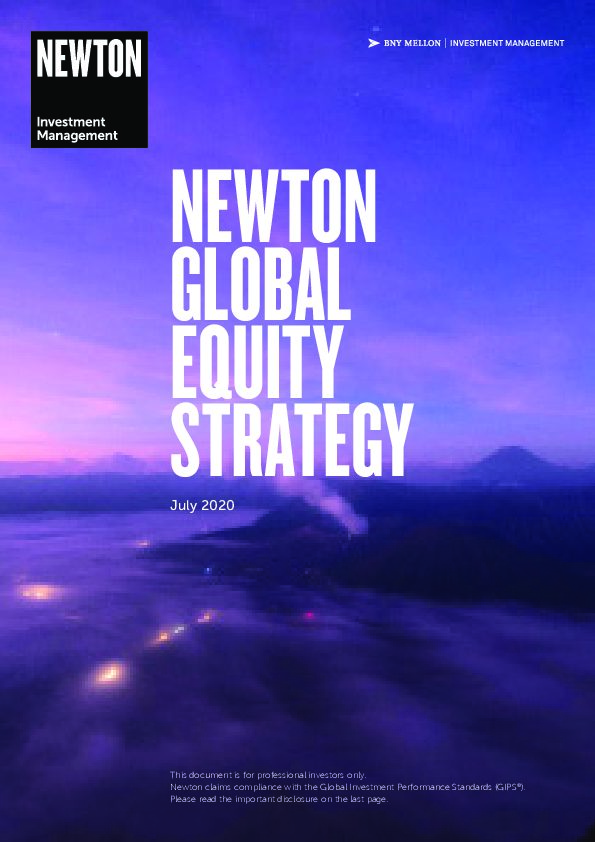 Brochure
More detail on the strategy's investment approach.
Your capital may be at risk. The value of investments and the income from them can fall as well as rise and investors may not get back the original amount invested.