A finance frenzy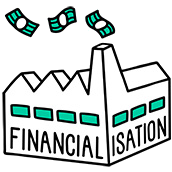 The scale, complexity and interconnectedness of global financial markets has mushroomed with modern financial architecture increasingly built on complex financial instruments that depend on liquid and continuous markets. Further impetus has come from inflationary monetary policies and the dominant central-bank belief in not leaning against financial excess.
The growth of the financial economy has outpaced that of the non-financial economy, creating an unbalanced system ripe for corruption and distrust. The scale of global finance remains much as it was in the run-up to the 2007-8 credit crisis and remains a source of systemic risk.
Our financial focuses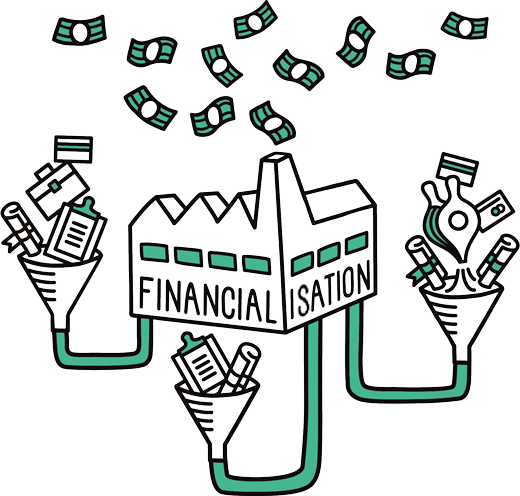 We tend to examine our financialisation theme through the lens of the world's soaring levels of debt, the inflation of asset prices, and the liquidity risk still present across the world after the global financial crisis. This shift in the financial sector and its implications for the rest of the world's industries and governments are worth keeping front of mind as we aim to use the instruments and companies in this area to generate returns.
Transcript
Cheap money has caused rapid growth in a sector already supported by deregulation. 'Financialisation' investigates the implications of finance dominating economic activity, instead of serving it.
Meet the team
We have a research group for each theme, made up of analysts, portfolio managers and other members of the investment team, that collaborate on new thematic ideas and analysis. Here are the co-leaders in the financialisation theme group.
Brendan Mulhern

Global strategist, Real Return team

Martin Chambers

Credit analyst, fixed income

Vivek Gautam

Global research analyst
Of course, our themes don't exist in a vacuum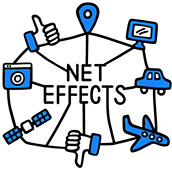 Financialisation has been made possible by technological advancements and our increasingly connected world. Our net effects theme considers the profound implications of increased connectivity for a host of industries.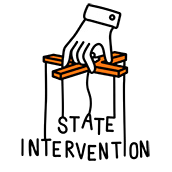 State intervention has played a key role in the financialisation of the economy. What other effects does state intervention have on the investment landscape?
Your capital may be at risk. The value of investments and the income from them can fall as well as rise and investors may not get back the original amount invested.