SUSTAINABILITY MEANS INVESTING FOR REAL-WORLD CHANGE
Sustainability considerations play an integral role within our investment process.
How we approach responsible investment
ESG research

We believe that taking ESG factors into account where appropriate and as applicable can lead to better investment decisions. Our responsible investment process is founded on three pillars: in-depth ESG security analysis, active company engagement, and active proxy voting.
Active engagement

Active engagement with the companies we invest in allows us to monitor changes in management processes, remuneration and social and environmental issues. By taking a proactive approach to our engagement, we can work with the companies we invest in to increase the sustainability of their businesses over time. We also take an active role in the external ESG debate across the wider industry, and help to shape policy and thought leadership.
Holding ourselves to account

At Newton, we are conscious of the expectations we place on the entities we invest in on behalf of our clients, and we seek to hold ourselves to the same standards. The way our business is governed is designed to ensure that we achieve our commercial objectives in a responsible and sustainable manner which is consistent with our corporate purpose, and that in doing so we act as we expect others to act.
Our credentials

Newton Investment Management Limited has been a signatory of the UN Principles of Responsible Investment (PRI) since 2007, and is ranked A+ across all areas of the PRI's annual assessment. It is also a 'Tier 1' signatory of the Financial Reporting Council's 2012 UK Stewardship Code. In March 2021, Newton joined the Net Zero Asset Managers initiative, demonstrating our commitment to work with our clients to help fulfil their net-zero ambitions and to navigate portfolios through the complex energy transitions that are unfolding.
What we offer

Core strategies

Our core strategy approach has available a number of research inputs, including, where appropriate and as applicable, our ESG-focused research. In our core strategies, we may invest in securities with ESG risks if we believe such risks are reflected adequately in their valuations, but our emphasis is very much on improving respective ESG issues through active engagement.

Sustainable strategies

Our suite of sustainable strategies seek a balance between the current and future needs of stakeholders. They aim to encourage a better allocation of capital that leads to the generation of sustainable risk-adjusted returns for clients alongside improved long-term global outcomes for the society and the environment.

Exclusions and screening

We also offer exclusions and screening to some of our faith-based and charity investors.
Sustainable investment strategies
Sustainable Global Dynamic Bond

Sustainable Global Equity Income

Reports – Stewardship and climate-related disclosures
Q2 2022 ESG report – Our latest engagement and voting activities
report archive
.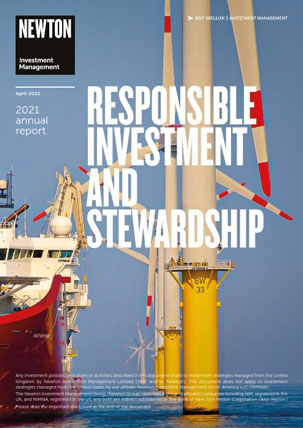 Responsible investment and stewardship 2021 annual report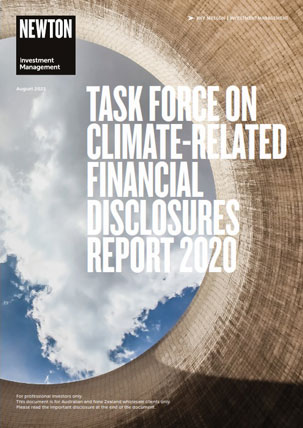 Task Force on Climate-related Financial Disclosures (TCFD) report
Case studies
This series explains why we believe active engagement can drive better investment decisions, and shares some specific examples of our engagement work.
Meet the team
Therese Niklasson

Global head of sustainable investment

Sakshi Bahl

Responsible investment analyst*

Niall Brennan

Co-head of responsible investment data integration

Tanushree Chandhok

Stewardship analyst*

Ragi Khimasia

Responsible investment analyst

Jennifer Law

Head of stewardship

Lloyd McAllister

Head of ESG research

Alexander Parkinson

Co-head of responsible investment data integration

Parag Saxena

Responsible investment analyst*

Rebecca White

Responsible investment analyst

Onkar Jagtap

Responsible investment analyst*

Amit Khandelwal

Responsible investment analyst*

Antoine Najm

Stewardship analyst

Anchit Sharma

Stewardship analyst*

Diya Choudhary

Stewardship analyst*

Harish Venkatachalam

Responsible investment data analyst*

Shalin Vora

Responsible investment data analyst*
*BNY Mellon India – outsourced service provider to Newton Investment Management.
Contact us
We are here to help with any questions you may have about our investment solutions.