Why now?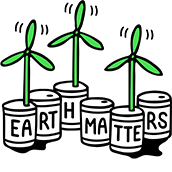 With almost eight million people worldwide taking to the streets in September 2019's global climate protests, addressing climate change and other environmental issues has never seemed more urgent. Increasing levels of economic activity, supported by centuries of burning fossil fuels, has created significant stress across the world's environmental resources, necessitating profound changes to modern society if we are to restrict warming to 2 degrees Celsius, as agreed in the 2015 Paris Agreement.
Sustainable innovations will change the face of industries across the planet, which creates the potential for both winners and losers, making this a key area of interest for active investors.
Who might triumph?
There are companies trying to solve these problems – and we want to find them. On a greener, cleaner planet, we believe that winners could include companies able to innovate and provide new products and services that mitigate environmental pressures. Losers could be established companies which do not adapt their business models or face rising financial/reputational risks owing to non-compliance with environmental policy.

By analysing our investments through an environmental lens, we believe we put ourselves in the best position to identify long-term opportunities in a world going green.

Transcript
Environmental factors are high up the political agenda and provide areas of opportunity as well as risk. Governments are under pressure to respond but this can be expensive, despite advancements in technology. 'Earth matters' looks at these issues.
Meet the team
We have a research group for each theme, made up of analysts, portfolio managers and other members of the investment team, that collaborate on new thematic ideas and analysis. Here are the co-leaders in the Earth matters theme group.
Stephen Benson

Global research analyst

Ed Geall

Thematic analyst
Our key areas of focus
Clean energy:

As the world's energy consumers – from individual households to large-scale industry – increasingly move away from more outdated fossil fuels, opportunities will exist for those providers offering competitive, scalable and environmentally sustainable energy sources.

Efficient infrastructure:

From the humble LED to the burgeoning Chinese smart power grid, at every point on the spectrum, policymakers and companies are seeking means to derive and use the most efficient and environmentally friendly methods to power the world.

Electric vehicles:

The automotive industry has been undergoing considerable change, with little sign of deceleration. Increasing knowledge of the impact of the traditional internal combustion engine on the environment has led to a noticeable shift in consumer auto preferences and government policy, with electric-vehicle penetration set to rise in the coming years. The growing adoption of electric vehicles has far-reaching implications for a number of sectors beyond the automotive sector, including chemicals, mining, metals and technology.

Resource management & recycling:

Growing end-user and policymaker awareness of harmful waste products and poor recycling practices has given rise to a new regulatory environment, in which depositors of harmful waste (particularly plastics) are facing increasing pressure to reform current, unsustainable standards. The beneficiaries in this evolving marketplace will most likely be those capable of remedying outdated, harmful, and unpopular means of production and distribution.
A deep dive into…
The carbon costs of electric-vehicle manufacturing
While the carbon costs of mining and refining are fairly similar across different batteries, the carbon costs of manufacturing are a different story. Around 50% of emissions are caused by the manufacture of the battery, so where the energy for that manufacturing comes from is of paramount importance when analysing an electric vehicle's environmental impact.
Of course, our themes don't exist in a vacuum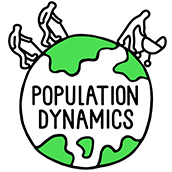 With the world's population continuing to expand, our population dynamics theme considers the implications of our increasingly crowded planet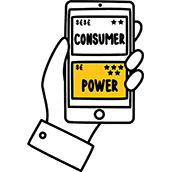 The shifting consumer habits of the world's population are likely to have profound consequences for the climate. Our consumer power theme explains these trends.