Making a statement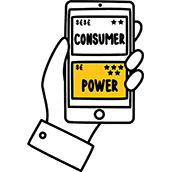 The internet has changed the consumer landscape significantly, and, as investors, we are paying attention. In the past, it was only big brands with big budgets that could afford to advertise to the masses. Now, consumers have access to a wealth of product and price information, online reviews and influencer preferences at the touch of a button. The onus is therefore on the consumer companies to navigate this shifting landscape through differentiation – be it through offering experiences, pricing, convenience or greater authenticity, or by focusing on consumers in emerging markets.
Great expectations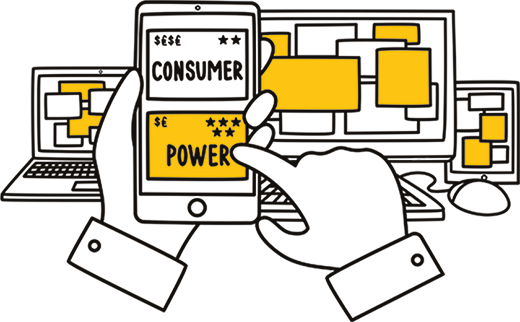 Our expectations as consumers have changed significantly over the last few decades: In 2018, customers in the US expected deliveries within 24 hours, as opposed to a nine-day delivery time in 1995, while consumer preferences for experiences rather than things and sustainable businesses are also sharply on the rise.
Small, nimble brands that connect directly with consumers may be able to capitalise on these trends, while established brands may find it hard to adapt their long-standing business models to meet the needs of tech-savvy consumers who want their goods at competitive prices from companies with a purpose.
As investors, it is our job to identify which companies, both new and established, understand the current retail landscape and are poised to thrive in a world where consumers hold more of the power than ever before.
Transcript
Technological advances are increasingly shifting the power to consumers in the marketplace. With the ability to compare prices and products independently now in the hands of the consumer, businesses must adapt to a changing commerce landscape, as their customers seek out better experiences, authenticity and value. Our 'consumer power' theme addresses these trends.
Meet the team
We have a research group for each theme, made up of analysts, portfolio managers and other members of the investment team, that collaborate on new thematic ideas and analysis. Here are the co-leaders in the consumer power theme group.
Amy Chamberlain

Global analyst, consumer

Maria Toneva

Global analyst, consumer

Andy Warwick

Portfolio manager, Real Return team
Our key areas of focus
Experiences

Status is no longer driven purely by ownership. Technology and millennials have united to drive a wallet-share shift away from material possessions to experiences. The ability to share experiences via messaging is amplifying this trend.

Value

With divergence in incomes, but increased experiential spending, something has to give. Consumers look for bargains when purchasing material items, and the ubiquity of price information favours those brands and retailers that can offer the best value for money.

Convenience

In the face of online ordering and delivery, bricks and mortar offerings must be highly convenient in order to lure the customer to stores. Consumers look for easier and faster ways to navigate the online shop.

Authenticity

Purchases reflect aspirations and values. Consumers want brands that genuinely stand for something. They have more information about brand behaviours, and expect brands to act responsibly and to communicate honestly. Consumer companies are also increasingly using personalised products that offer a tailored and unique proposition. Online ads enable precise targeting of advertising messages.

The emerging consumer

Over 80% of the world's population live in emerging markets, making this segment a huge opportunity for consumer companies. In addition, the disposable income of consumers in these countries is increasing disproportionately fast, propelling more consumers into the middle class where the propensity to consume rockets.
A deep dive into…
Experiential spending
One of the most distinct aspects of current consumer trends is the growing move by millennials to spend money on experiences, rather than things. This spending shift has a host of implications for companies and investors.
Of course, our themes don't exist in a vacuum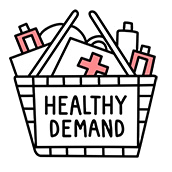 Health-care companies are capitalising on the increased power of the consumer, a trend that forms part of our healthy demand theme.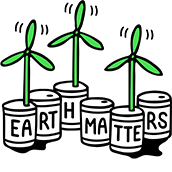 As the consumer sectors flourish, the planet strains even further under the weight of mass consumption. Our Earth matters theme explores this problem.